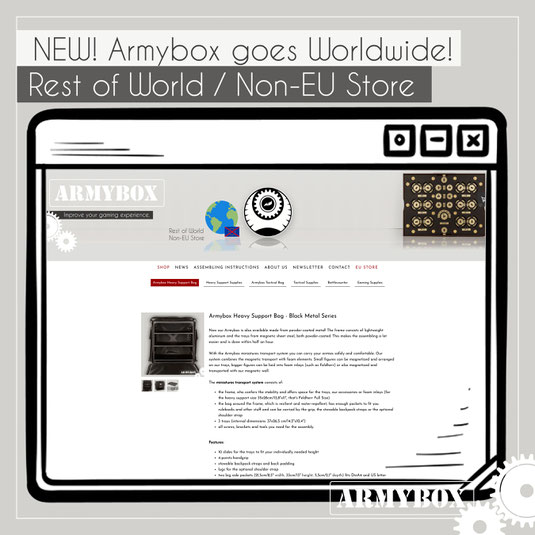 A very warm welcome to all our customers based outside of the EU!
Until now, we already had some awesome clients from all these wonderful regions over the world and this is why we decided to make an extra Onlinestore just for you!
Since our system didn't allow to difference between EU and non-EU customers, we had always trouble with the EU VAT, that is only mandatory for EU customers. 
So now this brand new Online store offers our products without this VAT and we invite our international clients to shop here without trouble!
For our EU clients, please use www.army-box.de furthermore, since we can't exempt you from the VAT.
Happy gaming!